Is the season really getting later?

Be where the snow is, be first!
We asked snow-forecast.com, the ski industry forecasting experts, to verify a commonplace weather based theory – are perceptions of a later than usual season start for the last three Alpine ski seasons valid factual thinking or is the European skier yet another victim of 'fake news'? According to tour operators booking patterns are indeed changing. www.snow-forecast.com with over 12 million global users a year and spanning 2 decades of snow forecasting innovation can set us straight!
Essentially more people are booking Easter holidays (so prices are rising) and fewer are booking for Christmas and New Year, despite bargains on offer.
The thinking clearly is, what good is a bargain ski holiday if there's not much skiing?
But does that way of thinking make sense?  Is the "season starting later" the new reality which the ski industry (or at least travel companies) are yet to wake up to, is it 'a blip' or is it even happening at all – we just think it is because of the social media bombardment telling us so?
Well the jury is still out, but there are at least a couple of counter arguments to the case that the start of the past three winters in the Alps provides some proof that the season is changing:
1: Chaos theory (perhaps formerly known as Sod's Law) decrees that what we expect to happen, won't happen and, more than likely the opposite will happen.  In other words there's no real correlation from one season to the next and it's just as likely that Christmas will be as good as, or better than, Easter in any given season, regardless of what happened the previous winter.
2: Selective memory.  Was Christmas really that bad and Easter really that good, in previous recent winters?  Well, to some extent it depends where you were and when.  This time last year there were big snowfalls in the Alps and resorts like Courchevel and Alpe d'Huez were announcing they were opening early for winter 16-17 for example. On the other hand, some low elevation areas did have difficulties with warm temperatures.  But haven't they always some years?
Should you believe the hype? Will Christmas and New Year suffer from lack of snow and resorts stay open longer in the spring?  Well (setting aside our counter argument number 1 above for a moment) at snow-forecast.com, the ski industry's leading global weather site, we can at least analyse snow history with detailed snow history dating right back to 1993 available for our members allowing us to at least look at how the snow has looked over the past 24 seasons and perhaps spot a trend, or spot that there isn't one…
Here are a few choice facts from the snow histories of half a dozen leading resorts.
The following analysis is derived from snow-forecasts resort v. resort comparison tool and average snow history tool, where last seasons stats are free to all users, however, the more detailed 24 year history and extended forecasting data, along with membership discounts are only available to its community subscribers, starting from a few euros a month. More here –http://www.snow-forecast.com/pages/membership. 
Chamonix has recently announced it plans to open weekends through November at its Grand Montets ski area, snow cover permitting. Like many resorts it has invested in snowmaking with 30 new guns this year in a bid to build a base for the fresh snow to land on (of which there's been 15cm so far and more forecast in the next few days).
Looking at the Snow-forecast.com graphs of the past 23 years the trend appears to be for actually greater snow accumulation, particularly on upper slopes, in the past decade or so than in the first decade, on average at least.  The snow numbers are interesting too.
20 years ago at Christmas 1997 there was 30cm on lower slopes, 140cm at the top; then 10 years ago in 2007 the numbers for Christmas were 25cm at the bottom, 200cm up top.  More recently in 2013 it was 10-120cm, 2014 0-100cm and 2015 0-170cm.  So we could interpret this as showing less snow at resort level in recent years, but snow on higher runs such as at Grand Montets staying fairly consistent – including through the most recent Decembers.
Verbier was another of the centres that opened early last winter and has a reliable snowfall reputation, thanks in part to its Mont Fort glacier where summer skiing used to take place in years past.  But we crunched the numbers anyway!
Two decades ago in the 1997—8 season, Christmas week saw snow depths in Verbier saw 10cm on lower slopes, 110cm up on the glacier.  A decade ago the Christmas week numbers were a slightly improved 23-125cm.  In 2014, at the start of the perceived "three bad season starts" the figures were indeed down, as at most resorts in the Alps, at 0-58cm. 2015 was marginally better at 0-60cm but Christmas week last winter  depths were up to 10-80cm …remarkably similar to 20 years ago and a further step in the right direction.
For Val d'Isère it's a similar picture.  Look back 20 years to Christmas 1997 and we see 48cm on lower slopes, 75cm on higher runs.  Ten years ago the numbers were no snow in resort, 80cm lying up top.  So perhaps not a lot changes?  In 2014 the numbers were indeed a little on the thin side at 18-40cm, in 2015 is was 29-60cm and last season a quite healthy 32 – 137cm at Christmas 2016  We could say therefore that things are improving each winter and that they are definitely better last season than they were 10 or 20 years ago.  If only we didn't have that chaos theory factor to consider for 2017…
Kitzbühel is always an interesting resort to analyse for snow cover for many reasons.  Firstly it has one of the lowest altitude ski areas for a major resort in the Alps, topping off at about 2,000 metres above sea level, leading it to be taken by media reports a little over a decade ago as a likely early victim of climate change from a UN report in the early noughties which predicted doom for lower ski areas in Europe as this century progresses and temperatures climb.  But in a kind of two fingered salute to that prediction, Kitzbühel has first produced about 60 years if snowfall data showing they get as much snow as ever (just a little more concentrated in a slightly shorter snowfall period) and second they make the effort to open first in the Alps each winter (excluding ski resorts with glaciers) and have in fact already been open for several weeks for the 2017-18 ski season,  It was their earliest ever opening this year, in mid-October.  They do this by stockpiling snow from last winter over summer then spreading it on as slope in the autumn as temperatures drop, so they have a head start as snowmaking begins and natural snowfall starts.
But what are the numbers?  Well 20 years ago at Christmas 1997   Kitzbühel had no snow in resort, 65cm up top.  A decade ago it was a marginal improvement – 5cm in resort, the same 65cm up top.  In 2014 we were back to 1997 with 0-60cm; in 2015 a more balanced 40-43cm which presumably meant you could ski down to the village for Christmas apres ski.  Last Christmas the numbers were fairly good again at 53-56cm – in fact you could say the best they've been, certainly at resort level, from the five seasons over the last 20 years that we've analysed.
So some quick conclusions:
First, the perception that the start to the past three seasons have been especially bad may be completely wrong if we compare the numbers with the start of the season 10 and 20 years ago.
Are we being over influenced by social media posts and instant live images that didn't used to be around 10 and 20 years ago?  Would they have been moaning about poor Christmas snow then too if they had been?
Second, if there is any trend in recent years, it has been of constant improvement in snow cover at our four example resorts over the past three seasons.
Third, regardless of the numbers from past seasons, 2017-18 is a new winter and how it plays out remains, at this point, completely unknown.
And based on the stats, the answer to the question posed in the title, is, "Well, probably not, no."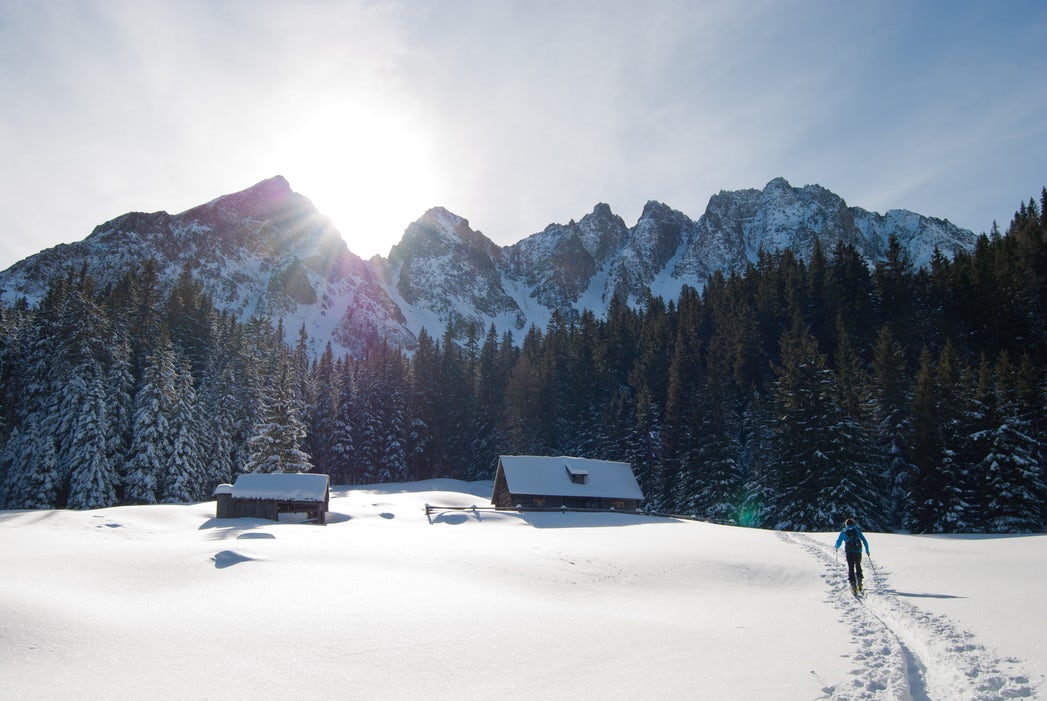 For more like this be sure to visit the Snow-forecast White Room for ski news and snow related goodness: http://www.snow-forecast.com/whiteroom/ 
If your planning a trip or wanting more info about the resort you've booked, then find weather, resort reviews and much more here: http://www.snow-forecast.com/
Get free snow alerts sent to your inbox when the fresh stuff lands in your favourite resort – choose your resorts to monitor here: http://www.snow-forecast.com/snowmail_subscriptions
For 24 years of ski resort snow history (instead of 1), 3 hourly live snow-forecasts (instead of daily), 10 day extended snow-forecast (instead of 6),  and lots of membership discounts on hire, transport, accommodation and much more, sign up from £4 a month here:http://www.snow-forecast.com/pages/membership