A Better Way to Book Your Ski Instructor or Guide
As the years go by, more and more aspects of our ski holidays are moving in to the digital era.
Paper piste maps and holiday brochures are now apps and web pages; lift passes are all digital and can often track our movements on the mountain and ski rental companies can now scan your feet in 3D so they know exactly which ski boot will fit and have it ready for you when you arrive in resort.
Other modern business models like the dynamic pricing of airline seats and hotel rooms are coming to lift passes and for some aspects of your ski holiday the business model phenomena behind the success of peer-to-peer ventures like uber and Airbnb are beginning to emerge as well.
The ski holiday sector that's currently being shaken up by this digital revolution is how we book our ski instructor or mountain guide.
The conventional model we all grew up with of booking your guide/instructor with whatever the local ski school was (often one with a monopoly in the resort so little motivation to perform well), then turning up wherever you were told to be at whatever time you were told to be there and putting up with whatever level of service was provided is becoming a thing of the past.

The idea behind Ongosa seems simple today in the light of business ventures mentioned above, but when company founder Richard Smith came up with in 2010, it was revolutionary.
Sometimes described as a matchmaker site for skiers and instructors, Ongosa essentially cuts out the traditional booking model via in-resort ski schools with fixed times and prices and gives the power to the skiers booking their instructor or guide.
Skiers or boarders simply enter the details of where they're heading, when they're going and what they're looking for in terms of tuition or guiding and the site delivers back a list of instructors/guides who can match their requirements.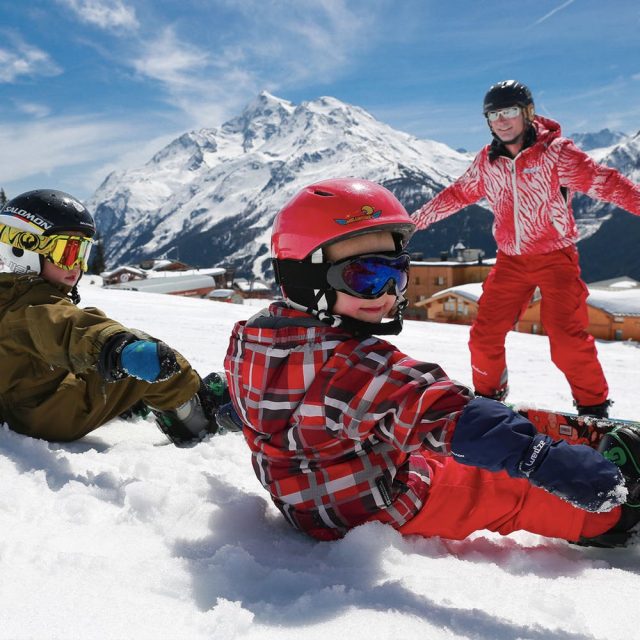 Every ability level is covered, skiing or boarding, on piste or off, group or private lessons or guiding and the opportunity to personalise your requirements as much or as little as you wish.
Since launching in 2015 Ongosa now offers more choice than ever before and the service is gaining rave reviews, for example,
"I was looking for a ski-touring guide in the French Alps during the Easter week and was told by ESF and two other ski schools that I was 'too late' and no one was available. The team at Ongosa worked hard to find me an independent guide and hooked me up with Marco – who proved to be excellent. A real local with intimate knowledge of the area, finding good (and safe) snow and giving me a great introduction to touring despite conditions being marginal. I'll definitely be back again," Said Bill, adding,
"Marco was a fantastic guide. I was looking for an intro 'taster' to ski touring in the French Alps. Marco contacted me several times in the week prior to my trip – updating me on conditions and possible routes. We were nearing the end of the season and conditions were getting marginal – quite warm during the day and overnight. It would have been easy for Marco to fob me off with an ultra-conservative low-level route. Instead he found a great ascent and descent – the perfect intro to touring. All safety gear was provided and I felt very confident in his abilities. I would thoroughly recommend him to anyone else."
Ongosa works with a pool of over 4,000 instructors, the best ski schools and ski and snowboard guides through Ongosa, the next adventure with the ideal sporting partner is only a few clicks away.
The team at Ongosa believe that finding a sports-pro who not only understands their client's goals, but also provides plenty of passion, personality and friendly banter, helps to create a truly unforgettable holiday while helping them progress with their sport. Through careful matchmaking, Ongosa determines the ability and preference of each customer and partners them with the right professional.
It offers the largest coverage of sport instructors or guides across Europe – including ski instructors, mountain guides, and more. Some have Olympic medals, and all have a story to tell.
"As a lifelong sporting enthusiast, I have spent many seasons in the mountains – meeting the most talented guides and instructors, all with a passion for sport which they've turned into a career," Richard Smith says, explaining.

"The word 'Ongosa' means 'to guide' or 'to lead' in Swahli and stems from our core belief that adventure is always better with local knowledge. We're able to match holidaymakers with knowledgeable and spirited sporting professionals in Europe, all at the click of a button."
Instructors are listed at the same price as booking directly with no additional costs for using the Ongosa service, and prices vary by destination and experience of the guide.
Find out more about the service at the official website