Your Chance to Ski With Eddie the Eagle This Winter 2019-20
Ski with the Eagle?
Ski jumping legend hosts ski holidays helping raise funds for Ski 4 Cancer this winter.
---
Ski Weekends has launched Ski + Stay with Eddie trips this winter hosted by the living-legend that is ski jumper Eddie 'The Eagle' Edwards.
After the success of last year, this season SkiWeekends are giving you the chance once again to stay and ski with the well-known man himself in their beautiful Chalet Monique, Courchevel 1650 on the 6th-9th January for 3 nights and in Chalet Violetta and Chalet Perce Neige, Avoriaz on the 9th-13th January for 4 nights.
There are limited places so get booking now! You do not want to miss out on this once in a lifetime opportunity, call their Ski Experts today on 02380 984 743 and get skiing with the legend Eddie the Eagle!
£25pp from each booking will be going to the Charity 'Ski 4 Cancer' on behalf of SkiWeekends.
Eddie 'The Eagle' Edwards is a legend within the world of ski. The first ski jumper to represent Britain since 1929 – jumping at the Calgary 1988 Winter Olympics – Eddie's inspirational journey from underdog to eagle captured the hearts of millions and has been translated to the big screen.
(Image above copyright and provided by kind courtesy of: Konrad Bartelski)
Ski With Eddie and Watch  the 'Eddie the Eagle' movie With Him Too!
Staying in one of SkiWeekends' chalets you will get to have breakfast, afternoon tea (watch out he likes the cakes!)  and a three course dinner with wine, with Eddie. Ski Weekends friend Eddie 'The Eagle' Edwards, will be joining guests during two dedicated dates. This will provide the opportunity to ski with Eddie for at least one half-day, stay with him and watch the 'Eddie the Eagle' movie with the legend himself followed by a Q&A session.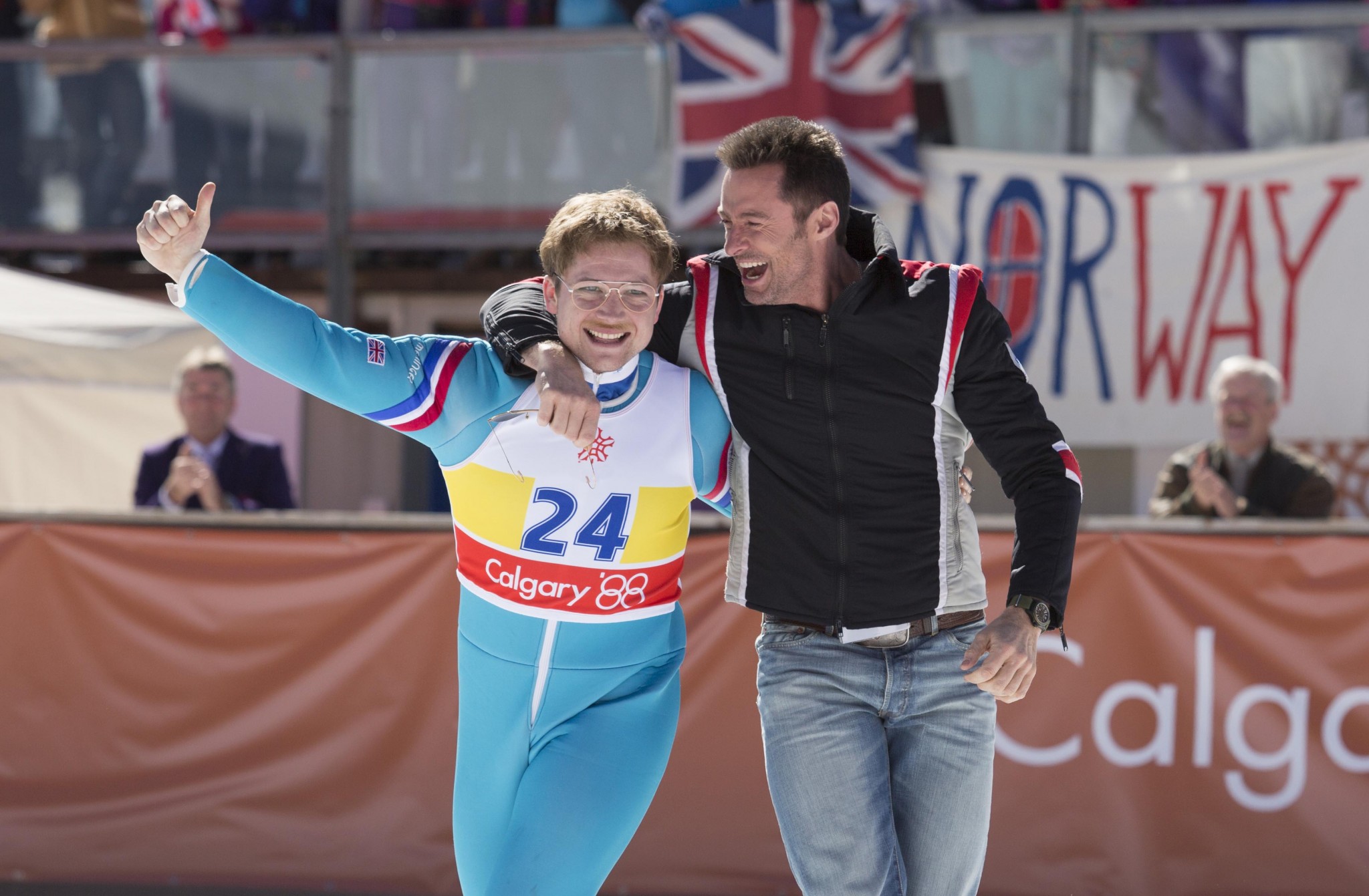 Raising Money for Ski 4 Cancer Charity Too
SkiWeekends Managing Director, Dan Fox (pictured below with Eddie), said: "We love Eddie the Eagle and when the opportunity came along for us to work alongside him we couldn't turn it down. We are delighted that he's going to be staying with us in one of our chalets and whilst it gives the opportunity for our guests to enjoy his company and go skiing with him – we've heard he's rather good, we are also helping to raise awareness and money for Ski 4 Cancer too, a charity that Eddie is a patron of."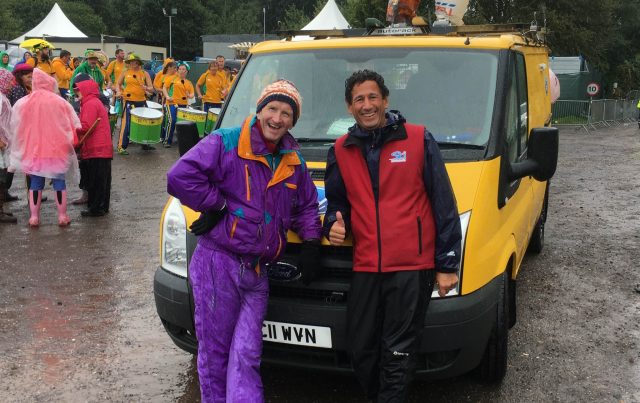 Ski 4 Cancer provides alpine based respite days and short-breaks for British families affected by cancer. They also make grants to UK based care institutions and support research into the positive effects of sport (e.g. skiing) and how it can help both prevent cancer and assist in recovery post diagnosis. Any additional donations are welcome and will be passed on by Ski Weekends.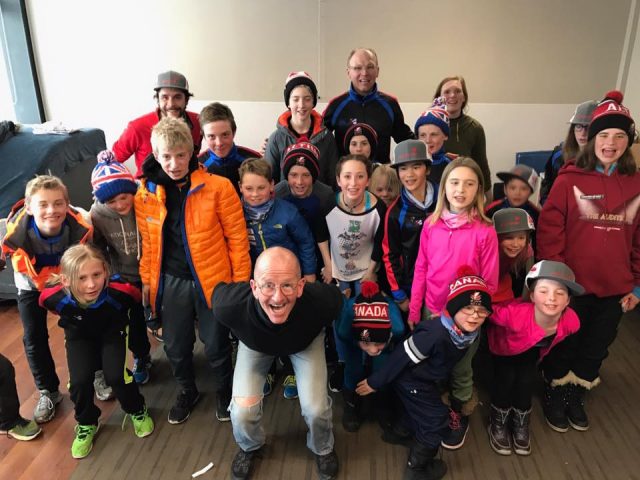 Don't take our word for it, see what guests who skied with Eddie last year said:
"Skiing with Eddie made this a holiday to remember – thank you!"
– Mark Abbott

"Having Eddie the Eagle was the icing on the cake… but I was very impressed with the location, ease of ski hire, lifts, shops etc. Lovely company in the chalet, we all gelled and have become great friends. It was great to know a lovely cake was waiting for us on return to the chalet, great brekky and evening meals. Staff were very helpful and friendly. Can't wait to book again!"
– Jackie Brown
"It was a tremendous bonus to be staying in the chalet at the same time as Eddie the Eagle, a truly lovely and inspirational man!"
– Tim Hillard
"Never had a chalet holiday, but the staff were amazing. Very friendly and knowledgeable and the food was great – nothing was too much trouble for them. Excellent location, minutes to the lifts and ski hire shop literally across the road! Many thanks for an amazing holiday made even more amazing by having the opportunity to meet and ski with Eddie the Eagle!"
– Alison Clarke