La Rosière – First Family-Friendly, Now Freeride Paradise
Sitting high across the Haute Tarentaise Valley from Les Arcs, La Rosière has always been an intriguing ski destination.
One of the later French ski areas to be built (after they'd learned from concrete design errors of earlier resorts) and known as a great choice for families for many years, it has unusual selling point of the piste connection over the Italian border to the resort of La Thuile. Altogether the San Bernardo area, created back in 1984, has an impressive 150km of slopes and what could be cooler than skiing over to enjoy a real Italian pizza for lunch then heading back in to France for the night?
Then last winter La Rosière widened its appeal dramatically, making itself also in to a 'must ski' for serious skiers as well as families.
A long standing plan to build lifts to the top of local Mont Valaisan at 2,891m, the highest peak in the area, finally went ahead after a €15m investment  (apparently this was all part of the original plan when the resort opened 50 years ago, it just took a while to get there).  Of course it's unusual for ski areas in the Alps to add new terrain these days, and totally unheard of for an expansion to also add 400 metres of vertical to a resort's stats, as is the case here.
But for serious skiers it's the fact that the new two-stage, eight-minute chairlift ride, ascending more than two kilometres over 864 vertical metres, opens up a vast new area of off-piste terrain, totally transforming the scope of what La Rosière offers, that's perhaps the most exciting result of the development.
Down in the village things have been happening too. Actually this predates the terrain expansion by some years, La Rosière had been adding great chalet-style apartments (and actual chalets) as well as new hotels, restaurants and lots of 'off-slope attractions' since the early 'noughties', but the terrain expansion seems to have given even greater momentum to in-resort projects with a host of new accommodations and other facilities scheduled to open this winter or next.
The Mont Valaisan Terrain Expansion
The December 2018 expansion on Mont Valaisan saw five new red pistes created, served by two new detachable six-person chairlifts: Moulins and Mont Valaisan. The highest point of the ski area sweeps down into France from an altitude of 2,800m with great views of Mont Blanc.
But whilst those new intermediate level pistes are welcome it's the freeriding opportunities that are really exciting. The terrain isn't just extensive, the high altitude and slope orientation due to its location on the San Bernardo Pass bringing snow from both the west and the south means it tends to stay powdery for longer after each snowfall, so the chances of you finding some unforgettable descents when you visit are that much higher.
Last winter 2018-19, which was not the snowiest ever by some way, the la Rosière-Espace San Bernardo area accumulated more than 11 metres of snow, one of the biggest totals in Europe (and indeed worldwide – it wasn't a great winter at the most famously snowy spots like Japan's Niseko).
The resort's location, 1850 metres up at its base and only a few kilometres as the crow flies from both Mont Blanc and the Col du Petit Saint-Bernard is another big snowfall plus.
So what about the freeriding opportunities? Well if you're just getting in to off piste then the Zittieux Snow cross has been created for budding powder fans. Starting from the Roc Noir and heading towards les Ecudets, this area is a non-groomed but secured off piste area, offering competent skiers the opportunity to discover the feeling of freedom.
Although secured it goes without saying that all users should be equipped with a shovel, probe and avalanche transceiver and know how to use them, as well as consulting the ski patrol before setting out to check the conditions.
The Evolution 2 ski school has also created a transceiver park this winter, located at the top of the Roches Noires chairlift and at the entrance to the Zittieux Freeride area. This allows any budding off-piste enthusiast to come and practice avalanche victim searches.  The transceiver park has 8 beacons that are buried and useable all winter.
Evolution 2 offers introductory one hour group sessions for skiers and boarders wishing to train themselves and also integrates this into all of its off-piste courses.
Still Very Family Friendly
Despite the exciting freeride terrain expansion, at its heart La Rosière remains a family-friendly resort with a compact centre full of child-friendly cafes and restaurants and safe slopes right above the village.
There are dozens of green and blue easy runs and there's a special learning area with conveyor lift in the les Eucherts area. This special dedicated beginner zone with free-to-use lifts helps children and adults alike improve their skills and progress to the Dahu drag lift and then on to the many gentle slopes. To reassure parents, all chair lifts in La Rosière are equipped with a system that prevents any danger of children slipping under the safety bar!
Once the basics have been mastered young skiers can head off down the Petit Saint-Bernard adventure trail, a slope down through the forest, following the resort mascot, a St-Bernard dog! With sections designed with fun in mind, through tunnels and turns amongst the trees, this forest is both fun and educational.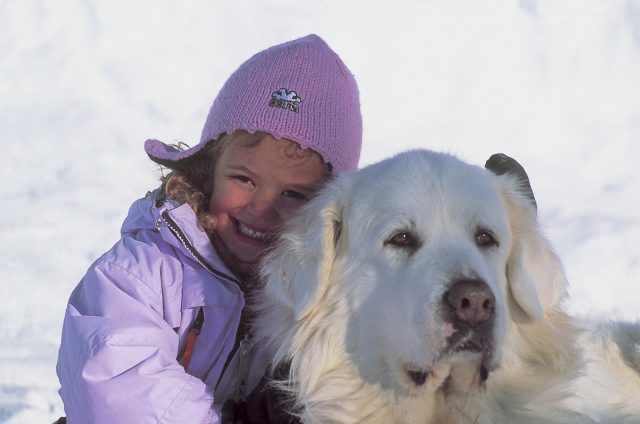 For older children and adults the kilometre-long Petit Saint-Bernard Funcross, again themed on a St-Bernard dog, has plenty of fun modules, tunnels sand small jumps.
There's lots for families to do besides ski including bowling, ice skating, sledging on a special family run and indoor climbing and now a multi-season single-rail downhill toboggan run is opening this winter. The 1,000m downhill circuit includes sharp drops, an overpass and a spiral and downhill speeds can reach 45km/h. Children as young as small as 90cm (three feet) high can have a go but must be accompanied by an adult.
Babies aged from 18 months can be looked after in the resort's slopeside nursery with ski lessons available from agreed three up, if your child is keen to get sliding, as part of part or full day care.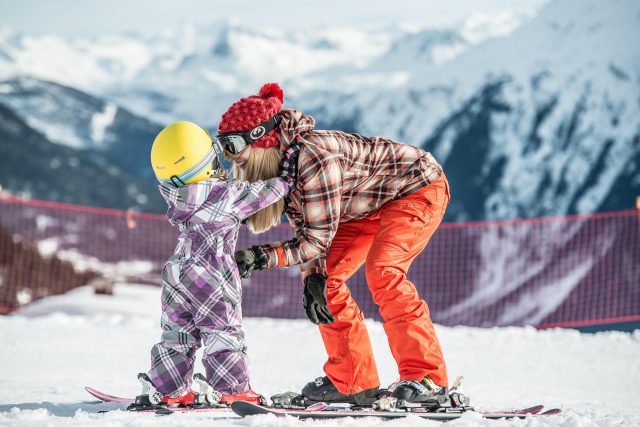 Fun Off The Slopes Too
There has been a big expansion in the list of activities available to non-skiers, or for skiers and boarders to try after or instead of hitting the slopes.
An indoor climbing wall opened during last winter with 15 routes joining the bowling centre and 400m² ice rink where skating lessons and ice hockey taster sessions are offered throughout the season.
The La Rosière Snow Run, organised each week during the season, has proved a huge success with runners thanks to the creation of a dedicated 5km long loop maintained by 'trail ambassadors' Arthur and Fabien Antolinos. Reflective panels, easily visible with a headlamp if you're running after dark, mark the route.
New for this winter, visitors can spend a night in an igloo. The adventure starts at 7pm with a stroll under the stars towards the igloo village, accompanied by a ski instructor. After a welcome drink, guests share a Savoyard fondue. It is then time to return to the bedroom for an out of the ordinary night on a snow bed covered with animal skins, with a duvet made for polar expeditions.