Skiing Greener
There's no doubt that temperatures are warming around the world with glaciers in the Alps melting at an ever-faster rate. Most scientists believe this "climate emergency" is manmade and many of us want to do more to help slow the warming and save the snow for future generations.
The team at SaveOurSnow.com have been tracking the impact of climate change on the world's top ski areas for 15 years and reporting on which areas are doing more to combat it. They also have plenty of advice on how to do your bit to fight climate change, if you want to, whilst still hitting the slopes!
It's not just your ski holiday.
Many of us think about cutting our CO2 emissions when we go for our ski breaks, but not so much the rest of the year. The reality is that, other than the travel, we'll; probably be in a more environmentally friendly location when we're away in the mountains than we are back home, so for the other 50 or so weeks of the year try to do all the things we're always being told to do.  Drive less and walk or bike more; eat less meat and more veggies, switch to a green power provider, shop and buy local to avoid food miles (CO2 generated by transporting whatever you're buying thousands of miles to you when you could buy a similar thing grown/created locally). When shopping look for products with sustainable palm oil so you won't be buying items that have involved rain forest destruction in their production. The good thing is that most of these fairly mundane things are also good for our health and bank balance as well as the planet which means we can ski more in the winter. It's a win, win all round!
The biggest impact on the environment we'll make on our ski holiday is the flights.  Various studies have put these at anything from 60% of the total CO2 impact of a ski break in the Alps to 98% for those going on a long haul to somewhere like North America or Japan.  Carbon offsetting has had a mixed press over the years thanks to some dodgy operators in the early years but environmental experts say it can work if the scheme you use involves planting trees. As long as the trees aren't chopped down at a later date this will really suck up carbon from the atmosphere. One charity that plants and protects trees both in the UK and the tropics is the United Bank of Carbon (https://unitedbankofcarbon.com/uboc-carbon/) This allows you to estimate your family's CO2 footprint on the website.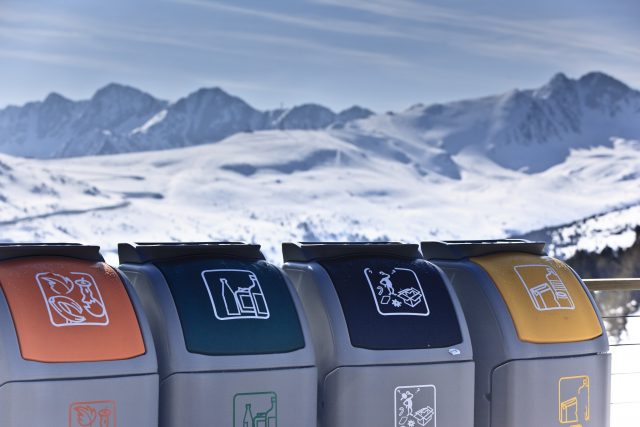 Choose a greener ski resort
SaveOurSnow.com report that ever more ski areas are going 100% green electricity powdered, in some cases generating their own wind, solar and hydropower on site, a few areas even making far more than they need and exporting it to their local grids.  Down in resort energy efficiency is the norm but resorts in Austria may also have village-wide bio-heating networks so that's all green power too, the UK really lags far behind.  Four of the six biggest ski regions in France including the 3 Valleys (Brides Les Bains, Courchevel, Les Menuires, Meribel, Val Thorens), Paradiski (Les Arcs, La Plagne, Peissey Vallandry) and Grand Massif (Flaine) use 100% green power for their ski lifts and snowmaking.
The ski business is quite fashion-driven when it comes to kit. Every year there's a new swathe of skiwear, skis, boots and boards that promise – often rather like washing powder – that they're somehow better than last year's gear. In fact, they sometimes are a bit better, but more often it's just a new colour scheme (or a return to one from a few decades back that is due to have its turn in the limelight again). So the advice is to think hard about whether you REALLY need that new gear or whether you can just keep the money and declare your look 'retro'.  If you do buy new look of course for the most environmentally aware brands. That can be difficult as most brands now claim that – but some, like Patagonia, have really made huge efforts in this area.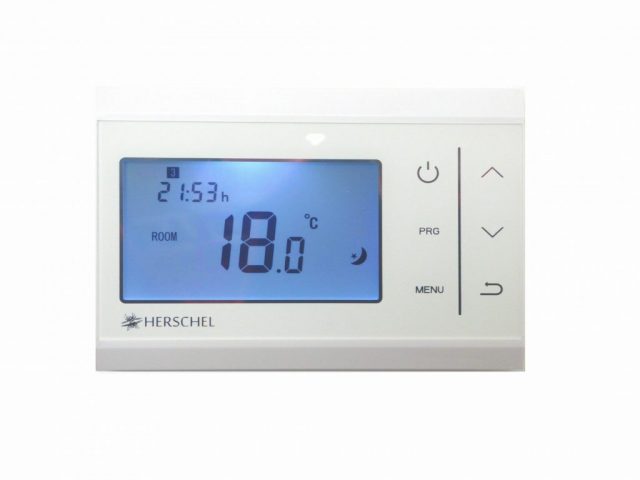 This is similar advice to point one for the rest of your year, but just because you're on holiday and your bills are included in what you've paid upfront, don't waste resources.  So turn down the thermostat and wear a cool apres-ski woolly, shut the windows and don't buy steak every night.
With the world's population heading fast towards 7 ¾ billion every little by every one of us helps.